AWS Cloud Hosting for WordPress
Super fast WordPress with Amazon AWS Cloud Hosting
JustSimple provides fully-managed Amazon AWS Cloud hosting with top-notch support in UK, making it easier for your business to grow online. Experience lightning-fast server performance that's affordable for all types of businesses in UK.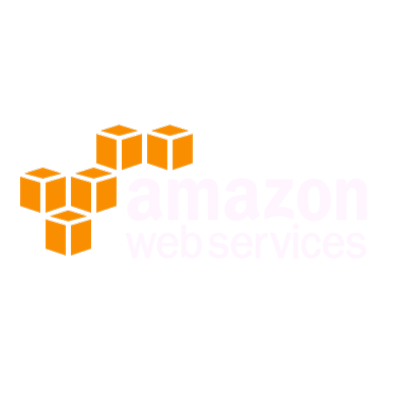 UK Amazon AWS Cloud Hosting Provider
Full Managed Managed Amazon AWS Hosting for WordPress
For those seeking stable, secure, and reliable servers for their normal corporate website or high-traffic WooCommerce online store, our fully-managed Amazon AWS Cloud hosting is the ideal solution. Rock-solid Amazon AWS Cloud servers, equipped with the latest LiteSpeed technology and dedicated resources, offer unbeatable performance, control, and uptime for projects of all sizes and types. With top-notch support from JustSimple in UK, growing your online business has never been easier.
Why Choose UK Amazon AWS Web Services
Supercharge your WordPress website
You don't have to break the bank to secure your website with enterprise-grade Cloud hosting. Our AWS Cloud Hosting solutions are some of the most dependable options for hosting your WordPress or WooCommerce online store. Enjoy lightning-fast speeds and maximum security by hosting your website in an isolated and secure environment. With minimal downtime and 99.9% guaranteed uptime, you can trust our secure platform to keep your website up and running smoothly. Plus, with all the best WordPress Hosting features you need in one convenient place, you can sit back and relax while our professional Amazon AWS Cloud Hosting engineers based in UK manage everything for you.
Better Security
DDoS Shield & Firewall
Malware protection
Free SSL Certificate
SSH/SFTP Access
Lightning-fast Server
LiteSpeed Technology
Built-in Caches
Caching For Fast Loading
10X faster than regular hosting

Powerful Hosting
Latest PHP8 and HTTP2
Automatic WP Updates
SSD Hosting
Hourly or Daily Backup
Fully Managed AWS Cloud Hosting Service
dedicated AWS cloud hosting For WordPress
Our AWS WordPress cloud hosting offers unparalleled performance and flexibility. We go the extra mile to ensure that your mission-critical WordPress or WooCommerce website is optimized for the best hosting experience possible. We take into consideration all aspects of the hosting experience, from site structure and site speed to product page optimization, to ensure that your online store is running smoothly.
Performance
Security & Workflow
Flexibility
24/7 Support
Performance
High Performance LiteSpeed Server
Latest WordPress stack incorporates LiteSpeed web server technology, cache acceleration, HTTP/3, QUIC, and server-side caching, delivering exceptional performance and security for WordPress websites.
Optimized Server Stack
With server advanced cache and Cloudflare (CDN) integration ensures optimal website performance, leading to faster growth and less frustration for your visitors.
100+ Data Centers
Amazon AWS Cloud Server has a worldwide presence with over 100 data centers located in multiple regions, providing a reliable and high-performance infrastructure for your WordPress sites.
Scalable Infrastructure
Amazon AWS Cloud Hosting scalable infrastructure allows you to effortlessly scale up or down to meet the needs of all your WordPress sites, while also extending your server storage space without the need to alter other server parameters.

SSD Hosting
We use SSD hosting that greatly enhances your store's performance and speed by providing a much higher data transfer rate than traditional storage.
Application Performance Management
With AWS Cloud Server performance management tools, you can get a real-time overview of all your sites from a single dashboard. From traffic and status code monitoring to resource usage and SQL queries, we've got you covered.
Security & Workflow
Flexibility
24/7 Support
Free Website Site Migration
Hassle-free WordPress Site / WooCommerce Store Transfer
Upgrading and transferring your WooCommerce online store to a new server can be overwhelming, but JustSimple makes it effortless. Our team of experts can seamlessly migrate your existing WooCommerce store to a new server without any interruption to your services, and best of all, it's completely free.
UK Managed Amazon Web Service (AWS) Cloud Hosting Pricing
AWS Cloud Hosting Plans & Pricing
Enjoy lightning-fast performance and complete peace of mind with our state-of-the-art speed and security technology. 
All AWS Cloud Hosting Packages Include:
AWS EC2 Small
Suitable for WordPress Basic Site
GCP EC2 Medium
Suitable for WooCommerce Store
GCP EC2 Large
Suitable for High Traffic Site
Note:
Our fee includes both AWS Hosting Charges and our monthly management fee. Fee does not cover the cost of a domain name, and each plan only supports a single domain name.
AWS provides configurable disk sizes and pay-as-you-go bandwidth options, and for custom requirements, please contact us for a quotation.
For monthly subscriptions, the first 2 months of your subscription are billed upfront, followed by regular monthly billing until you cancel.
You can cancel your subscription at any time without any cancellation fees or hidden costs. There is no refund or prorate for the remaining days of the last month's subscription.
We also offer both WordPress Support Plan and WooCommerce Maintenance Services which inclusive of web hosting services.

Amazon AWS Cloud Hosting FAQ
Frequently Asked Questions
We've answered some common Amazon AWS Cloud Hosting questions below.
Feel free to reach out to us regarding any Cloud Hosting questions you may have before placing your order.
Our sales and support team work 24/7 and are delighted to answer any queries you may have.
JustSimple UK provides budget-friendly cloud hosting solutions that won't break the bank. Our Managed AWS Cloud Hosting prices are the most competitive in UK.